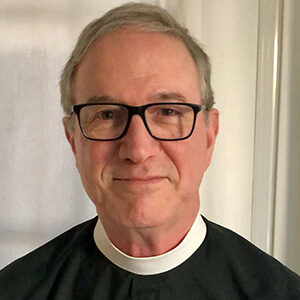 The Rev. Craig A. Foster - Deacon
The Reverend Craig Foster joined the staff at St. Alban's in the Fall of 2021.
He was ordained deacon in 2007 by Bishop Breidenthal and spent nearly 13 years as a deacon at St. John's Episcopal Church in Columbus. Since 2019 his servant ministry has focused on the Solarize Ohio project, which aims to install solar systems on as many Episcopal churches as possible. This project has evolved into the Creation Care and Environmental Task Group. In addition to his servant ministry, Rev. Foster supports both the Social Concerns and Pastoral Care Committees at St. Alban's.
Deacon Craig is an engineer and founding parter of Energility LLC, a commercial energy audit company.
Craig has been married to his with Kathy for 19 years and has a blended family of five daughters, four sons-in-law, eight fantastic grandchildren, and one very spoiled 75 pound lab mix. His hobbies include annually taking eight grandchildren ranging in age from 4 to 14 to Procter Center Family Camp. He and Kathy also like to travel, especially in their travel trailer with their dog.